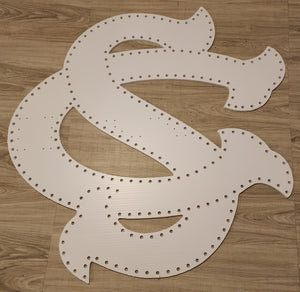 SC is made out of 10mm Coroplast and has 12mm holes that allow for easy use with most pixels.
SC holds 245 12mm pixels.
SC measures 46" wide and 49" tall
Has slit to save on shipping.
Comes with support pieces (ZIP TIES NOT INCLUDED)
All props come with xlights models.